We propose classes with appropriate exercises and techniques to children aged 7 or more. The children can learn to improve their agility, balance, coordination and concentration. The children will be under adult supervision. Parents are welcome to sit and watch during class.

Schedules and Locations
Sunday from 10am to 11am (11:30am for coloured belts) and Thursday from 6pm to 7pm at the Institute Saint-Boniface Parnasse, Rue du Conseil 59, 1050 Bruxelles (Ixelles)
Class is held all year round except during public holidays and some school holidays.
The benefits of Kung Fu for your child
Health and Well-being
In an information age where kids are increasingly confronted with screens, it isn't easy to keep them physically active and healthy. Kung Fu offers an alternative, which can get them out of the house and become a regular activity that they can look forward to each week.
Friendship
In class, your child will meet lots of other children with whom they might become best friends. Kung Fu allows students to form strong bonds that could last into adulthood. By sharing a common interest or goal can bring people closer together.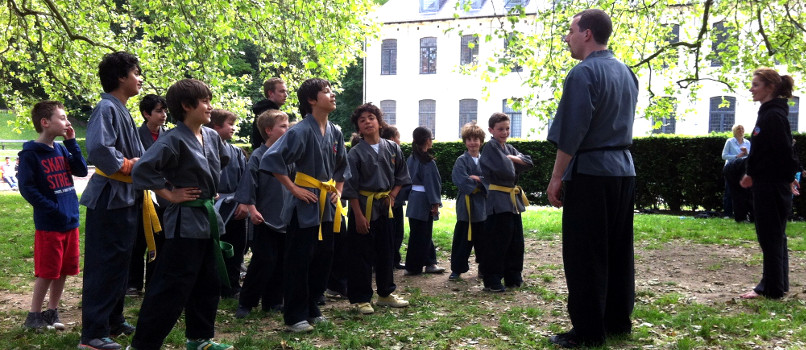 Agility
Children must optimise their range of mobility as soon as possible. Our classes develop agility, movement and balance in order to strengthen their bodies and prevent the risk of injury later in life. Without realising, your child will understand correct posture and remember it for the rest of their life.
Concentration
Our classes are adapted for children with exercises sometimes resembling games. But there are also times when the children must pay attention, listen and concentrate to follow instructions given by their teachers. Kung Fu sets tasks for the children that challenges their concentration and self-awareness.
Many parents of our young students have witnessed an improvement in concentration with other activities following their chilren's Kung Fu training. Regular training can have a positive effect on a child's abilities to concentrate at school and in other sports activities. The skills your child will learn during our classes will benefit them for the rest of their lives.
Respect and Discipline
Each child will become accustomed to the traditional values of respect and discipline which are both deeply rooted within our Kung Fu teaching. We offer a fun and useful environment in which children can grow positively.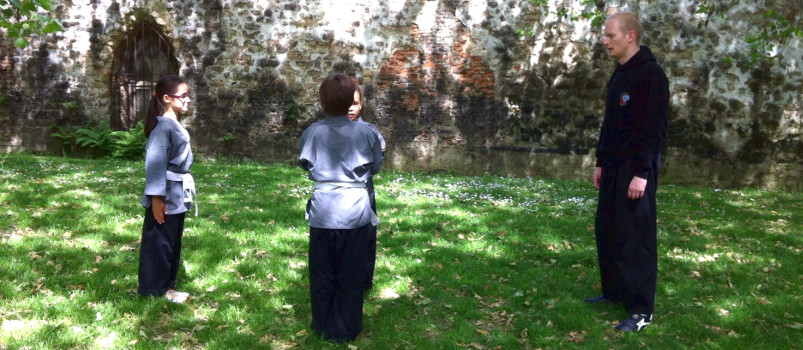 Manners and Integrity
Everyone needs to be reminded at some time of the ethical and moral principles that each of us must adhere to within society. What's good and what's bad is not always clear to younger children. Simple principles such as being polite, respect and self-control play an important part in what we teach.
Artistic Expression
Martial Arts can be very creative. Gradings are structured around a structured and specific syllabus. At the same time, the way in which a student evolves can differ greatly, so the martial art remains a way for the student to express themselves fully, so that the art becomes "their" art.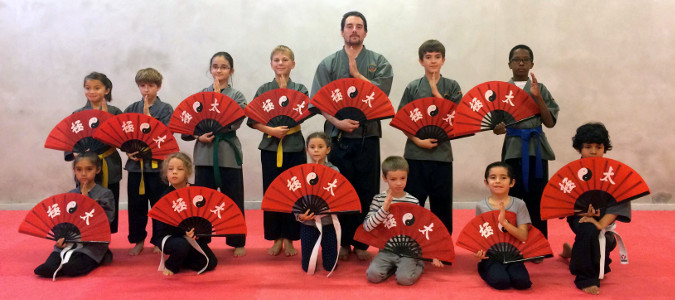 Confidence
Children can be faced with pressure and stress from a young age. We believe that self-confidence, strong will power and independent thought are key elements that determine how we succeed in life. Our classes aim to develop these areas.
Leadership
Leadership, or the ability to take charge of a situation, is a skill that can also benefit your child. As soon as they are capable, the children are encouraged to help less experienced students and share the knowledge of techniques that they have mastered. As they progress, students gain greater responsibility towards their peers and become role models to follow. They will be taught to share and pass on their knowledge to others.
Self-defence
The concepts and techniques that are taught to your child will help them handle potentially dangerous situations they might be confronted by. We think the most important thing is to recognise danger and be able to avoid it before it becomes an issue. Fighting is not a core element of the children's class, with more focus placed upon maximising power, flexibility, speed and finesse.

Dedicated Teaching
Our instructors are passionate about martial arts. They are totally dedicated to the evolution of their students in order to provide them with the best possible learning experience.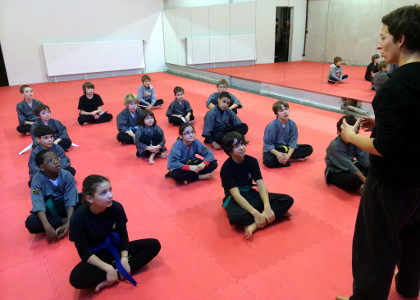 Don't hesitate to take the first step in giving your child the opportunity to practice Kung Fu !